VA - United Music Records Best Of 2012 (2013)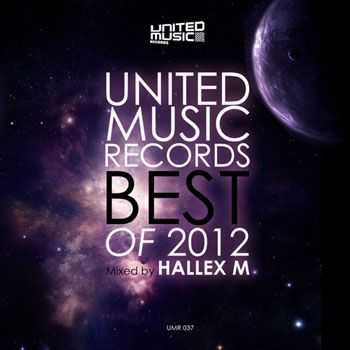 Artist:
VA
Title Of Album:
United Music Records Best Of 2012
Year Of Release:
January 12, 2013
Label:
United Music
Genre:
House
Quality:
mp3 | Stereo
Bitrate:
320 kbps | 44.1 Khz
Total Time:
02:16:47
Total Size:
348.19 mb
Tracklist
---------
01. Best of 2012 Mixed By Hallex M - Hallex M
02. On a Dance (Cecil's Beatdown Mix) - Kitchen Garden
03. Wanna Be (Rancido's Traveling Soul Mix) - Cee ElAssaad, Heidi Martin
04. Let's Right Our Wrong (Cee ElAssaad Delight Mix) - Hallex M, Loic L
05. Back & Forth (Duce Martinez Soultry Remix) - DJN Project, Temple Movement
06. The Shine (Pablo Martinez Remix) - Phil Marwood, Sandra C
07. Cool Love (Sebastien Grand Remix) - Jerk House Connection, The Fabulous Miss D
08. The Power (Tony Loreto & Toro Mix) - Distant People, Tasita D'Mour
09. Bom Ya Go Sa (DJ Fudge Remix) - Samba, Ronilo, Ricky Rodriguez
10. La Lengua - Loic.L
11. Ti Fi La Ou - Cedric Vian, Romain Pelletti
12. Flight in Mood (The V.O.S. Brothers Renovatio Soule Mix) - Salvatore Agrosi
Информация
Посетители, находящиеся в группе Гости, не могут оставлять комментарии к данной публикации.