VA - Quality Vocal House (2013)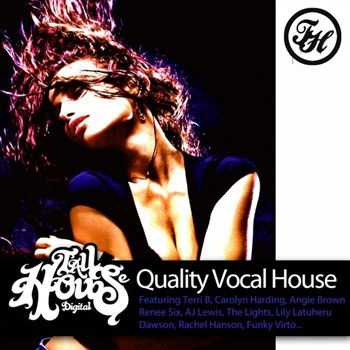 Artist:
VA
Title Of Album:
Quality Vocal House
Year Of Release:
February 15, 2013
Label:
Tall House Digital
Genre:
House
Quality:
mp3 | Stereo
Bitrate:
320 kbps | 44.1 Khz
Total Time:
01:14:31
Total Size:
191.62 mb
Tracklist
---------
01. As Good As I Get (Allovers Vocal Remix) - Rob Spectrum feat. Renee Six
02. Movin' On 2011 (Groove Junkies MoHo Vox) - Fleetside feat. Carolyn Harding
03. Sunrise (Pedro G Radio Edit) - Shaun Warner feat. Dawson
04. Weooh (Allovers Vocal Remix) - Marco Finotello feat. Lily Latuheru
05. What I Want (Original Club Vox) - Paul Parsons & Terri B!
06. Let It Go (Original Mix) - Dembora & AJ Lewis
07. Do Ya Thang (South Beach Vox) - Soulful Brothers
08. Be Fun (Original Mix) - Disco Ball'z
09. House Preacher (Pedro G Sax Remix) - Carl Parker feat. Angie Brown
10. My Little Sue (Original Retro Mix) - Dembora feat. Funky Virto
11. So Glad (Justin Harris (Throwback) Remix) - Robin Parris
12. Inside Of Me (Fleetside Remix) - Gianfranco feat. Rachel Hanson
13. Raise Your Hands (Paul Parsons Remix) - Lights
Информация
Посетители, находящиеся в группе Гости, не могут оставлять комментарии к данной публикации.