Black Mighty Wax - We the Family (2013)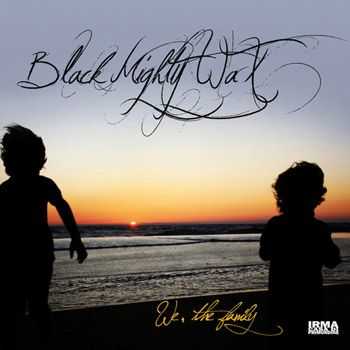 Artist:
Black Mighty Wax
Title Of Album:
We the Family
Year Of Release:
September 12, 2012
Label:
Irma Records
Genre:
Soul, Lounge, ChillOut
Quality:
mp3 | Stereo
Bitrate:
320 kbps | 44.1 Khz
Total Time:
01:17:29
Total Size:
196.59 mb
Tracklist
---------
01. Shake Your Heart (feat. Sarah Jane Morris)
02. We, The Family (feat. Neffa)
03. Let Me Go (feat. Lily Latuheru)
04. A Better Place (feat. Riccardo Phillips)
05. Pull Down (feat. Simpleton)
06. Follow That Fellow (feat. Jack Jaselli)
07. Music Is Everywhere (feat. Neffa)
08. In Summertime (feat. Andy Rise)
09. Riverside (feat. Silvia Donati)
10. Nightdriver (feat. De La Kyo)
11. Tomorrow Will Be the Same (feat. Alessia Piermarini)
12. Loosing My Religion (feat. Silvia Donati)
13. May in London (feat. Maestro Garofalo)
14. Like a Lake (feat. Black & Brown)
15. Manhattan Skyline (feat. Piero Odorici)
16. Sunset in Grinda (feat. Brad Myrick)
17. Pull Down (LTJ Xperience Remix)
18. Like a Lake (Alien Trick Remix)
Информация
Посетители, находящиеся в группе Гости, не могут оставлять комментарии к данной публикации.