Dr. Bloodmoney X Filthy Rich - Dollar Dollar Kills (2015)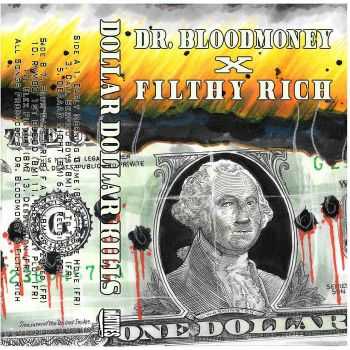 This album is a collaboration of the grimiest, grungiest, grittiest beats known to man. Dr. Bloodmoney and Filthy Rich rose from the sewers during the stark hours of the morning for a fortnight to create what we now know as Dollar Dollar Kills.
Tracklist:
1.Early Morning Grime [BM] 01:31
2.Phone Home [FR] 02:42
3.Call Serpico Boys [BM] 03:10
4.3 To Tha 4 [FR] 02:21
5.DEAAAAAAD Night [BM] 02:32
6.My Religion [FR] 02:26
7.Slum Days [FR] 02:02
8.F A L A [BM] 02:38
9.Zoned [FR] 01:05
10.RVMBO 1ST BLOOD [BM] 03:15
11.The Family Plot [FR] 02:06
12.Flex Pistols [BM] 02:01
13.Dessention [FR] 01:51
русфолдер
турбобит
Информация
Посетители, находящиеся в группе Гости, не могут оставлять комментарии к данной публикации.