Anna Ternheim - The Night Visitor 2CD (Special Edition) (2011)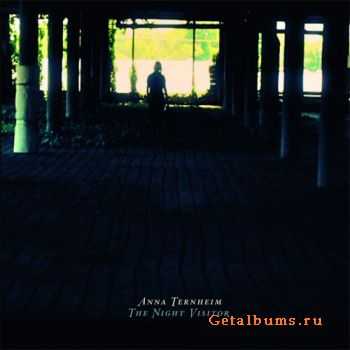 Artist
: Anna Ternheim
Title Of Album
: The Night Visitor
Year Of Release
: 2011
Genre
: Folk / Indie
Label
: Universal Music
Catalog #
: 060252783848
Quality
: 320/FLAC(cue,tracks,log)
Tracks
: 17
Time
: 68:01 min
Size
: 154/370 MB
Tracklist:
CD1
01 Solitary Move
02 The Longer The Waiting (The Sweeter The Kiss)
03 Lorelie-Marie
04 Ghost Of A Man
05 What Remains?
06 Bow Your Head
07 Walking Aimlessly
08 God Don't Know
09 Black Light Shines
10 All Shadows
11 Come to Bed
12 Dearest Dear
CD2
01 Black Light Shines.flac 24.03 MB
02 Walking Aimlessly.flac 22.11 MB
03 Lorelie Marie.flac 26.81 MB
04 Bow Your Head.flac 32.54 MB
05 The Longer The Waiting (The Sweeter The Kiss) (With Dave Ferguson).
Swedish songwriter Anna Ternheim returns this week with her fifth album, The Night Visitor, released across Europe on Friday. The twelve-track album is her first since 2008′s Leaving On A Mayday, which won Album Of The Year at the Swedish Grammis in addition to Anna being named Best Female Artist (again).
In a message posted on her website Ternheim revealed that she finally broke a bout of post-tour writer's block last summer after buying a 1930s Gibson guitar and taking lessons from Matt Sweeney, but the actual music has been a well-kept secret with Ternheim promising to take us to an "unknown place"
Информация
Посетители, находящиеся в группе Гости, не могут оставлять комментарии к данной публикации.