Steam Powered Giraffe - The 2¢ Show (2012)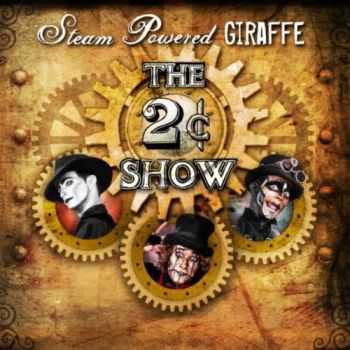 Artist
: Steam Powered Giraffe
Title Of Album
: The 2¢ Show
Year Of Release
: 2012
Label
: Steam Powered Giraffe
Genre
: Folk Rock, Cabaret
Quality
: FLAC
Total Time
: 63:45 min
Total Size
: 395 MB
Tracklist:
1. Steamboat Shenanigans
2. One-Way Ticket
3. Ju Ju Magic
4. Me & My Baby (Saturday Night)
5. Little Birdie
6. Rex Marksley
7. Automatonic Electronic Harmonics
8. Prelude to a Dream
9. Make Believe
10. Honeybee
11. Scary World
12. The Suspender Man
13. That'll Be the Way Home
14. The Ballad of Lily
15. Airheart
16. Circuitry
Steam Powered Giraffe is a musical project formed in San Diego in 2008 that is popular in the steampunk subculture. The act combines the visual of robot pantomime with sketches, pop culture references, improvised comedic dialogue, and original music. The 2 Cent Show follows similar musical veins of Steam Powered Giraffe's first album, Album One, but shows some very definitive growth and maturity. The album has more depth to its music, adding emotional impact to slower love songs like "That'll Be the Way Home" and layered meanings to otherwise "silly" tunes like "Scary World". Lyrically, the songs are generally complex with more "expensive" words, but often Seussical in rhyme. Steam Powered Giraffe's wide ranging musical influences are keenly felt throughout the album. The 2 Cent Show picks up where Album One left off and we see the robots attempting to understand emotion and their quest for humanity even with their robot hearts, with a good dash of suspender wearing possums and other crazy characters.
Информация
Посетители, находящиеся в группе Гости, не могут оставлять комментарии к данной публикации.