The Black Twig Pickers - Rough Caprenters (2013)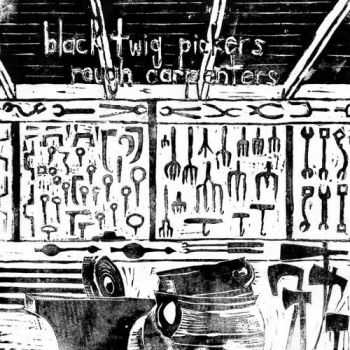 Artist
: The Black Twig Pickers
Title Of Album
: Rough Caprenters
Year Of Release
: 2013
Label
: Thrill Jockey
Genre
: Bluegrass, Alt-Country, Folk
Quality
: 320 Kbps
Total Time
: 45:21 min
Total Size
: 104 MB
Tracklist:
01 - Blind Man rsquo s Lament
02 - Rough Carpenters
03 - Little Rose
04 - Banks of the Arkansas
05 - Elkhorn Ridge
06 - The Poplar Pole
07 - Where the Whippoorwills are Whispering Goodnight
08 - You Play the High Card and I rsquo ll Play the Ace
09 - Old Christmas Morning
10 - Roll on John
11 - Jack of Diamonds
12 - Charleston Girls
13 - Sift the Meal and Save the Bran
14 - I Can rsquo t Stay Here By Myself
Rough Carpenters, which was recorded in the same two-day session as 2012's Whompyjawed EP, can be seen as an inward-gazing foil to that EP's long-form hoedown epics. With the addition of Sally Anne Morgan on fiddle to the trio of Mike Gangloff, Isak Howell, and Nathan Bowles, dance has become a more prominent part of the group's formula. The Black Twig Pickers are indeed rough carpenters, building unpolished but finely crafted records that embody the spirit of a timeless old-time scene.
Информация
Посетители, находящиеся в группе Гости, не могут оставлять комментарии к данной публикации.