Mwahaha - Mwahaha (2011)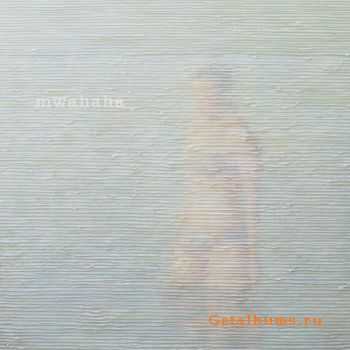 Artist
: Mwahaha
Title Of Album
: Mwahaha
Year Of Release
: 06-12-2011
Label
: M&M
Genre
: Indie Rock / Psychedelic Rock / Electronic
Format
: mp3
Quality
: CBR 320 Kbps
Total Time
: 45:11 min
Total Size
: 104 MB
Url
:
Bandcamp
Tracklist:
1. Swimmer 04:21
2. Rainbow Diamond 04:45
3. Poinsettia 03:57
4. Love (w/ Merrrill Garbus of Tune-Yards) 02:58
5. Lime Tree 03:50
6. We Will Build our Own 05:00
7. Rivers and Their Teeth 06:02
8. sleep deep 03:20
9. Bathynomus Gigantes 10:58
Uploader's review: Mwahaha's drones and rhythms will elevate your mind without being overly repetitive. Noise, static, and stereo effects are used in a trippy, yet tasteful, manner. The songs are catchy enough to keep the weirdness from being alienating, resulting in an utterly triumphant reason to blast your speakers. Odd Nosdam seems to have taken a shine to them, and for good reason. 10/10
All songs written and produced by Mwahaha
Mixed by Eli Crews at New, Improved Studios, Oakland CA
Recorded at M&M studios by Mwahaha with most drum tracking and additional tracking by Eli Crews at New, Improved Studios
Drums on Love recorded at Mwahaha apartment by Scott Ecklein
Mwahaha is: Ross Peacock, Nathan Tilton, Cyrus Tilton, James Murphy
Merrill Garbus appears courtesy of 4AD
Robert Ashley from I Come To Shanghai plays drums on Rainbow Diamond and We Build
Ray Benjamin from Clipd Beaks plays Drums on Bathynomus Gigantes and kick drum on Lime Tree
James Murphy from White Cloud plays drums on Swimmer
Cover art by Sanjay Vora
Информация
Посетители, находящиеся в группе Гости, не могут оставлять комментарии к данной публикации.