Cardinal - Hymns (2012)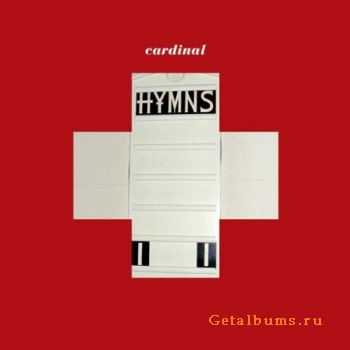 Artist
: Cardinal
Title Of Album
: Hymns
Year Of Release
: 24-01-2012
Label
: Fire Records
Genre
: Indie
Format
: mp3
Quality
: V0 Kbps
Total Time
: 36:03 min
Total Size
: 62.2 MB
Tracklist:
1. Northern Soul 2:46
2. Carbolic Smoke Ball 3:29
3. Her 3:13
4. Love Like Rain 3:18
5. General Hospital 4:10
6. Kal 4:54
7. I Am a Roman Gypsy 2:56
8. Rosemary Livingstone 3:47
9. Surviving Paris (Instrumental) 3:30
10. Radio Birdman 4:00
18 years after the release of their landmark self-titled debut, Cardinal -- the recording collaboration between Richard Davies and Eric Matthews -- are preparing to unveil their long awaited new album. The new record, entitled Hymns, picks up where their debut left off -- well-crafted, layered orchestral pop, with Matthews' multi-instrumental talents enhancing Davies' sublime songwriting gems. Hymns comprises ten new originals, another milestone in the band's quest to provide the missing link in chamber pop history, following the Beatles and Bee Gees and before Belle & Sebastian, and a worthy follow up to their self-titled debut, a record lauded then, and now, as one of the most important albums of the 90s. Ushering in an era of appreciation for the orchestrated pop music the 1960s, with a modern approach, Cardinal's debut opus, originally released in 1994, seemed to come out of nowhere with it's layered textures and delightful melodies, swimming against the tidal wave of grunge.
Информация
Посетители, находящиеся в группе Гости, не могут оставлять комментарии к данной публикации.