The Magnetic Fields - Love at the Bottom of the Sea (2012)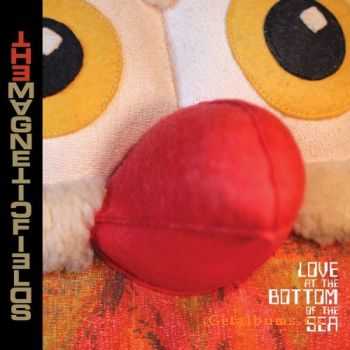 Artist
: The Magnetic Fields
Title Of Album
: Love at the Bottom of the Sea
Year Of Release
: 2012-03-06
Label
: Domino
Genre
: Indie Pop / Electronicc
Format
: mp3
Quality
: VBR kbps
Total Time
: 34:12 min
Total Size
: 71.4 MB
Tracklist:
1 Your Girlfriend's Face
2 Andrew In Drag
3 God Wants Us To Wait
4 Born For Love
5 I'd Go Anywhere With Hugh
6 Infatuation (With Your Gyration)
7 The Only Boy In Town
8 The Machine In Your Hand
9 Goin' Back To The Country
10 I've Run Away To Join The Fairies
11 The Horrible Party
12 My Husband's Pied-À-Terre
13 I Don't Like Your Tone
14 Quick!
15 All She Cares About Is Mariachi
The Magnetic Fields return to the signature mix of synth and acoustic sounds they established in the 90s with Merge releases such as The Charm of the Highway Strip and Get Lost. Stephin Merritt has come back to synths with a fresh approach: "Most of the synthesizers on the record didn't exist when we were last using synthesizers," he notes. The songs none over three minutes long were recorded in Los Angeles, San Francisco and New York with Merritt's usual cast of collaborators: Claudia Gonson, Sam Davol, John Woo, Shirley Simms, Johny Blood and Daniel Handler.
Информация
Посетители, находящиеся в группе Гости, не могут оставлять комментарии к данной публикации.