Pseudoubt - Where Nothing Grows (2015)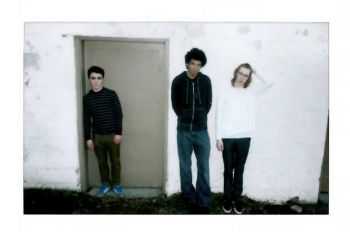 Childhood Indulgence in '90s underground rap and indie-rock laid the foundation for alternative music's next generation to make advancements to what preceded them.
Pseudoubt exists in the grey area of modern music.
Lead-vocalist Artifex morphs between cryptic raps and gentle, almost pop-laden singing to compliment the music, orchestrated by production maestro Adriatic with additions by guitarist Riley Iris, in a way that meshes together forming a distinct symmetry.
Tracklist:
1.Birth (feat. Elena Hansen) 04:33
2.Flint & Steel 03:47
3.From Right To Rule 02:08
4.Abandon All Hope (feat. Aym Telos) 04:13
5.Opaque 04:07
6.Feathers For a Catch (feat. Shatter The Primate) 04:48
7.Gone Poly 04:09
8.Archangel (feat. Kristoff Krane) 03:31
9.I Saw Multitudes 01:16
10.Half Life 04:34
11.Renaissance (feat. Underhill) 05:46
12.Creature of Habit (feat. Onry Ozzborn) 03:01
13.Artificial Sunset 06:12
14.Ebb 03:02
15.One Place (feat. Myka 9) 04:54
16.Permafrost 04:01
17.1236 05:16
зиппишара
турбобит
Информация
Посетители, находящиеся в группе Гости, не могут оставлять комментарии к данной публикации.