Amnistia - Dawn (2CD) (2016)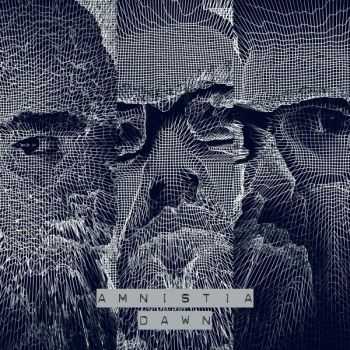 In 2016, the German bodywave-institution A M N I S T I A presents its long awaited 5th full length album "Dawn." The band further developed its sound with several analogue synthesizers and put a lot of effort in sound-research to achieve complex dark bodywave. The heads behind A M N I S T I A have matured again their skills and offer multi-layered sounds in connection with hard striking beats, head-filling hooks, straight lyrics and complex arrangements. As a result the album "Dawn" is dedicated to head, heart and body. A M N I S T I A is back and they never were that strong! The Limited first edition of "Dawn" comes with a 16-tracks Full-length Remix-Album, including Re-workings of the tracks by Assemblage 23, Formalin, Full Contact 69, Les Berrtas and more!
Tracklist:
CD1
01. Init 6
02. Bursting Into Life
03. Mirror
04. Money
05. Mirror
06. Dawn
07. Mirror
08. Abyss
09. Mirror
10. I.M.G.
11. Mirror
12. Humiliation
13. Mirror
14. You
15. Mirror
16. Curse
17. Mirror
18. Echoes
19. Green Eyed Monster
CD2
01. Bursting Into Life (Formalin Remix)
02. Money (NZ Remix)
03. Dawn (Les Berrtas Remix)
04. Abyss (Nine Seconds Remix)
05. I.M.G. (GodComplex By Full Contact69)
06. Humiliation (Assemblage 23 Remix)
07. You (Severe Illusion Remix)
08. Curse (A Dark Symphonic Reconstruction By Tri-State)
09. Echoes (DrMOllE Rmx)
10. Bursting Into Life (Framework Remix)
11. Money (Logikfehler Remix)
12. Dawn (Tiny Little Life Forms Remix)
13. I.M.G. (kFactor Remix)
14. Humiliation (Serpents Mix)
15. You (Downgraded By TC75)
16. Curse (Remix By The Negativity Bias)
rusfolder
turbobit
Информация
Посетители, находящиеся в группе Гости, не могут оставлять комментарии к данной публикации.