John Zorn - Templars: In Sacred Blood (2012)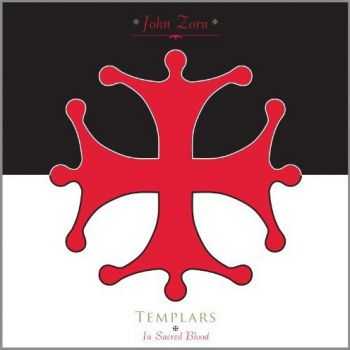 Artist
: John Zorn
Title Of Album
: Templars: In Sacred Blood
Year Of Release
: 2012-05-25
Label
: Tzadik
Genre
: Jazz / Avantgarde
Quality
: 320 Kbps
Total Time
: 43:07 min
Total Size
: 94.3 MB
Tracklist:
01. Templi Secretum
02. Evocation Of Baphomet
03. Murder Of The Magicians
04. Prophetic Souls
05. Libera Me
06. A Second Sanctuary
07. Recordatio
08. Secret Ceremony
Over a year in the making, the 6th CD in the Moonchild legacy is a testament-tribute to the Poor Fellow-Soldiers of Christ and the Temple of Solomon, the legendary crusading Warrior-Monks whose 200-year rise to power ended abruptly in 1307 under accusations of heresy. With lyrics opening a new world of possibilities, the music exudes a powerful emotional intensity. Patton's versatility is at its peak, and he sings everything from Gregorian Chants and atonal melodies to hardcore screams and passionate whispers. The evocative organ of John Medeski adds a deeply religious tone to the drama, and the Dunn-Baron rhythm section is at its raging best!
Personnel:
Mike Patton: Vocal
Joey Baron: Drums
Trevor Dunn: Bass
John Medeski: Organ
Информация
Посетители, находящиеся в группе Гости, не могут оставлять комментарии к данной публикации.