Louis Armstrong - Singin' n' Playin' (2001)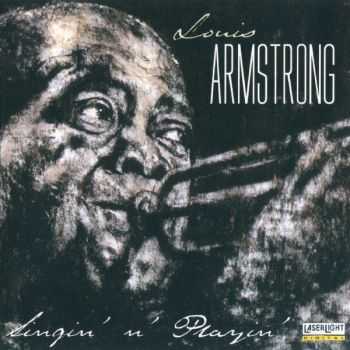 Performer: Louis Armstrong
Album: Singin' n' Playin'
Label: LaserLight
Catalog #: 17 087
Style: Jazz, Swing
Year: 1959/ 2001
Format: Flac (image + .cue)
Bitrate: lossless
Covers: in archive
Amount of tracks: 10
Size RAR: ~ 222 MB
Upload: depositfiles, rusfolder, galaxy
Recovery: 3%
Password: sim-sim

"Оглядываясь на творчество Армстронга, поражаешься тому, какое огромное воздействие оно оказало на музыку XX века. Почти невозможно, включив радио или телевизор, услышать музыку, в которой бы не сказалось его влияние." Джеймс Линкольн Коллиер, биограф.
"Если кого-нибудь и следует назвать Господин Джаз, так это Луи Армстронга." Дюк Эллингтон.
"Луи не умер, потому что его музыка остается и останется в сердцах многих и многих миллионов людей во всем мире и в игре сотен тысяч музыкантов, ставших его последователями." Диззи Гиллеспи.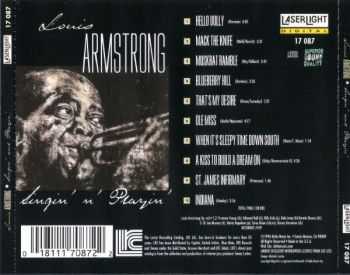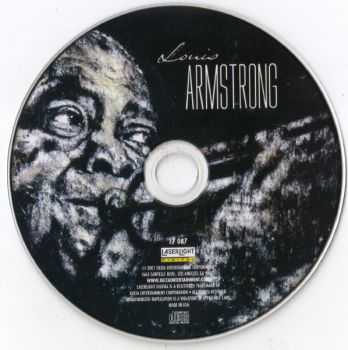 1. Hello Dolly (6:06)
2. Mack The Knife (3:31)
3. Muskrat Ramble (3:43)
4. Blueberry Hill (3:27)
5. That's My Desire (5:32)
6. Ole Miss (4:18)
7. When It's Sleepy Time Down South (1:18)
8. A Kiss To Build A Dream On (4:36)
9. St. James Infirmary (1:46)
10. Indiana (3:54)
Информация
Посетители, находящиеся в группе Гости, не могут оставлять комментарии к данной публикации.