WildeStarr - A Tell Tale Heart (2012) (Lossless + Mp3)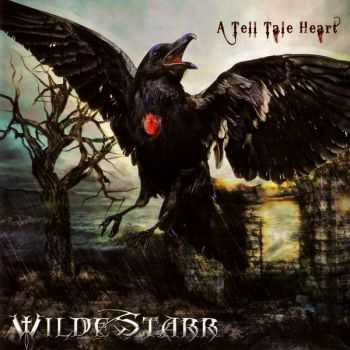 WildeStarr - A Tell Tale Heart (2012)
FLAC: IMAGE+CUE+LOG | 380.75 MB | MP3 CBR 320 kbps | 122.29 MB | Time: 46:53 | Covers
Genre: Melodic Power Metal, Heavy Metal | Label: Scarlet Records | Cat.#: SC 227-2
WildeStarr returns with a vengeance with their new album "A TELL TALE HEART". 10 blistering tracks of pure metal, full of passion, anger and fury, inspired by the stories of Edgar Allen Poe. The new WildeStarr CD goes above and beyond where their debut CD "ARRIVAL" left off. "A TELL TALE HEART" will take you on a dark journey of searing metallic force filled with twists and turns, leaving you breathless.
WildeStarr
Scarlet Records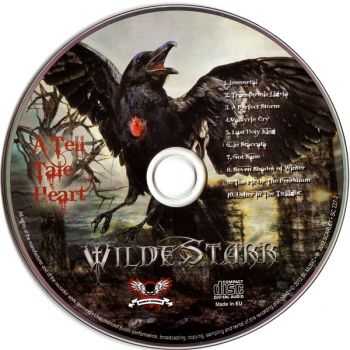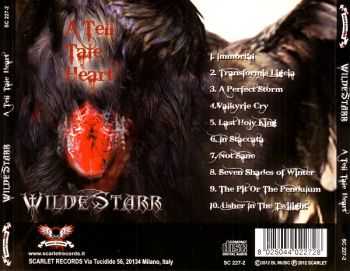 Track Listing
:
1. Immortal (4:08)
2. Transformis Ligeia (4:12)
3. A Perfect Storm (5:41)
4. Valkyrie Cry (5:41)
5. Last Holy King (5:06)
6. In Staccata (3:43)
7. Not Sane (4:14)
8. Seven Shades Of Winter (3:51)
9. The Pit Or The Pendulum (5:39)
10. Usher In The Twilight (4:38)
THE BAND
:
London Wilde
: Vocals, Keyboards
Dave Starr (Chastain, ex-Lääz Rockit, ex-Vicious Rumors)
: Bass, Guitars
Josh Foster (ex-Mourn No More)
: Drums
Информация
Посетители, находящиеся в группе Гости, не могут оставлять комментарии к данной публикации.