Sacred Blood - Argonautica (2015)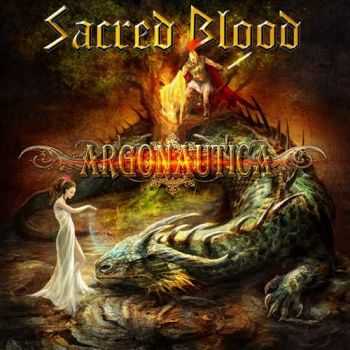 Исполнитель
:
Sacred Blood
Альбом:
Argonautica
Год выпуска
: 2015
Жанр
:
Epic / Heavy Metal / Power Metal
Страна
: Греция
Формат:
mp3, CBR 320 kbps
Размер
: 108 Mb
Треклист:
01. Legends of the Sea - The Epic of Apollonius (Argonautica)
02. Hellenic Steel
03. Hail The Heroes
04. Legacy of the Lyre
05. To Lands No Man Hath Seen
06. Call of Blood
07. O'er the Tomb (Beyond the Pillars of Heracles)
08. Friend or Foe
09. Enchantress of the East
10. The Golden Fleece pt.I
11. The Golden Fleece pt.II
Состав:
Epeios Focaeus - Vocals
George Karahalios - Drums (Snowblind, ex-Blind Justice, ex-Spitfire)
Polydeykis - Guitars, Keyboards, Bass (Athlos, ex-Zion, ex-Folkearth, ex-Metally Insane, ex-Morpheus)
Информация
Посетители, находящиеся в группе Гости, не могут оставлять комментарии к данной публикации.