Snyper - Manifestations (2013) [LOSSLESS]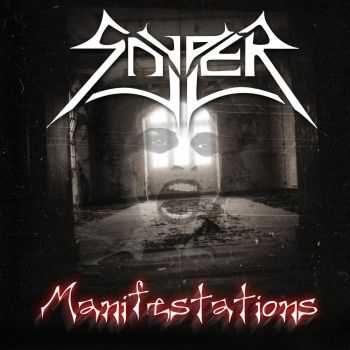 Исполнитель: Snyper
Альбом: Manifestations [Recorded 1990]
Страна: UK
Жанр: Thrash Metal
Год выхода: 2013
Кол-во композиций: 12 [CD-Rip] MOSH TUNEAGE RECORDS/MTCD9989
Формат: 878 kbps FLAC [image.cue.log. CD scans]
Размер: 359.94 Mb
Файлообменник: Depositfiles/Rusfolder

Tреклист:
1.Death Rite At Sunset 6'38
2.Indoctrinate 4'12
3.Perpetual Insanity 2'47
4.Coprophilia 4'52
5.For What It's Worth 5'19
6.Feel Not, See Nothing 5'00
7.Circle Of Pain 5'08
8.Manifestation 5'12
9.Beginning Ot The End / Penance 6'25
10.C.M.F.T. 0'10
11.Sacred Blade [Bonus Track] 5'15
12.No Death So Sad [Bonus Track] 5'33

SNYPER split up before their solitary album saw the light of day,
as label CMFT folded before it was pressed.
The 1991 unreleased album (recorded late 1990 and planned to be called 'For What It's Worth')
is finally released in 2013.
In addition the CD also contains two further bonus tracks taken from the same sessions.

Download:

Информация
Посетители, находящиеся в группе Гости, не могут оставлять комментарии к данной публикации.