Hell's Domain - Hell's Domain (2013) [LOSSLESS]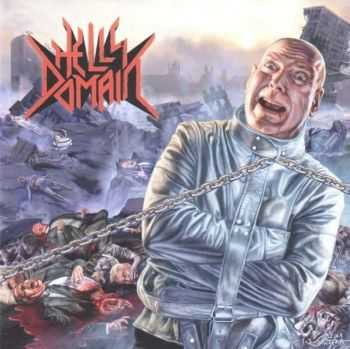 Исполнитель: Hell's Domain
Страна: Denmark
Альбом: Hell's Domain
Жанр: Thrash Metal
Год выхода: 2013
Кол-во композиций: 11 [CD-Rip] PUNISHMENT 18 RECORDS/P18R 064
Формат: 1027 kbps FLAC [image.cue. log. CD Scans]
Размер: 362.35 Mb
Файлообменник: Depositfiles/Rusfolder

Tреклист:
1.100 Days In Hell 4'10
2.The Needle And The Vein 3'46
3.In The Trenches... 3'59
4.Order #227 5'15
5.The Walls Come Tumblin' Down 3'48
6.Crawling In The Shadows 5'48
7.Dead Civilization 3'49
8.Hangman's Fracture 4'14
9.As Good As Dead 4'08
10.A Good Day To Die 4'14
11.Sneaking Disease 5'16 [Crionic cover]



Download:

Информация
Посетители, находящиеся в группе Гости, не могут оставлять комментарии к данной публикации.