Mark Rose - Wonderful Trouble (Deluxe Edition) (2011)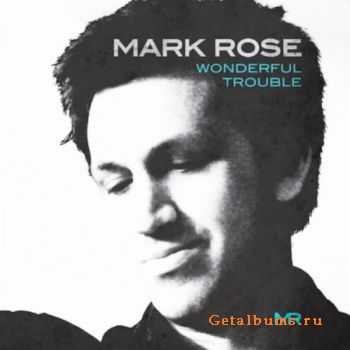 Artist
: Mark Rose
Title Of Album
: Wonderful Trouble
Year Of Release
: 05-07-2011
Label
: Mark Rose
Genre
: Pop-Rock
Format
: mp3
Quality
: 320 Kbps
Total Time
: 53:13 min
Total Size
: 116 MB
Tracklist:
01 Wonderful Trouble
02 Someone
03 How Strong We Are
04 Don't Say It
05 She Doesn't
06 How Can You Believe in Me
07 Watch the Water Dry
08 Calling You
09 It's Cold Out There
10 Agree to Disagree.flac 26.13 MB
11 I Can See You (With My Eyes Closed)
12 Shut it Down
13 Someone (Acoustic Session)
14 If You Want Love
Since Chicago-based emo-rock unit Spitalfield disbanded in 2007, vocalist/guitarist Mark Rose has evolved his songwriting into a sophisticated brand of adult-contemporary pop. Wonderful Trouble, Rose's full-length solo debut, has style and emotion of a John Hughes movie soundtrack. "How Strong We Are," revived from the singer's 2009 EP, The Greatest Lakes, gives the uplifting song a new perspective with a quicker tempo and concise guitar melodies. "Watch The Water Dry" places the vulnerable lyrics of detaching from something familiar to layered harmonies and subtle synth arrangements. A new take on the Spitalfield holiday rarity "It's Cold Out There" employs the help of a horn section, and sparks anticipation for the winter months. While Rose's songwriting is better than ever, don't go in expecting Foo Fighters-esque rock like Spitalfield's last album--Wonderful Trouble is a consistently mellow record. An occasional high-energy number would have been a welcome respite to prevent many of these tracks from melting into one another.
Информация
Посетители, находящиеся в группе Гости, не могут оставлять комментарии к данной публикации.