Lee Wiley - Rarities 1936-1959 (1997)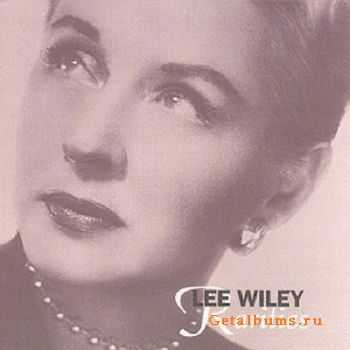 Artist
: Lee Wiley
Title Of Album
: Rarities 1936-1959
Year Of Release
: 1997
Label
: Jazz Classics
Genre
: Traditional Pop, Vocal Jazz
Quality
: Mp3
Bitrate
: CBR 320 kbps
Total Time
: 01:04:20
Total Size
: 178 MB
Tracklist:
01.I've Got A Right To Sing The Blues
02.You've Got My Crying Again (take A)
03.Let's Call It A Day (take A or B)
04.Let's Call It A Day (take D)
05.The Kalmar & Ruby Medly:
a).Who Sorry Now
b).I Love You So Much
c).Thinking Of You
d).I Wanna Be Loved By You
e).Three Little Words
06.Sugar
07.I Can't Give You Anything But Love
08.You Leave Me Breathless
09.Stormy Weathers
10.Manhattan
11.A Ghost Of A Chance
12.Someone To Watch Over Me
13.Somebody Loves Me
14.How Deep Is The Ocean?
15.Any Time,Any Day Anywhere
16.'Deed I Do
17.Easter Parade
18.I Cried For You
19.Baby,Won't You Please Come Home?
20.Do You Know What It Means To Miss New Orleans?
21.Don't Blame Me
Lee Wiley - vocal
Dick McDonough,Eddie Condon - guitars
Jimmy Dorsey - clarinet,reeds
Pee Wee Russell - clarinet
Bud Freeman - tenor sax
Manny Klein,Henry Red Allen,Bunny Berigan - trumpets
Jack Honywill,Bobby Hackett - cornets
Ben Long,Tommy Dorsey - trombones
Howie Anderson,Fulton McGrath,Jess Stacy - piano
Dave Tough,Larry Gomar,Victor Young,Stan King - drums
Download / Скачать:
Unibytes.com
Gigabase.com
Share4web.com
Turbobit.net
Информация
Посетители, находящиеся в группе Гости, не могут оставлять комментарии к данной публикации.