Chris De Burgh - Home (2012)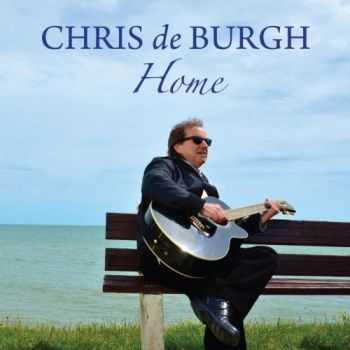 Artist
: Chris De Burgh
Title Of Album
: Home
Year Of Release
: 2012-10-08
Label
: Ferryman Productions
Genre
: Pop, Soft Rock
Quality
: 320 / FLAC
Total Time
: 47:41 min
Total Size
: 113 / 277 MB
Tracklist:
01. Waiting For The Hurricane [0:02:59.17]
02. Tender Hands [0:03:59.37]
03. Fatal Hesitation [0:03:30.61]
04. Love & Time [0:04:10.28]
05. Sailor [0:04:03.42]
06. Living On The Island [0:02:51.63]
07. It's Such A Long Way Home [0:03:04.27]
08. Where We Will Be Going [0:04:19.23]
09. Forevermore [0:03:20.70]
10. Fire On Water [0:03:03.31]
11. Suddenly Love [0:03:12.10]
12. I Will [0:03:10.12]
13. I'm Not Scared Anymore [0:03:43.65]
14. Goodnight [0:02:18.33]
Over his 38-year recording career, with over 50 million albums sold, there has been an occasion for Chris de Burgh to want to revisit a song, to strip it back to its bare essence - either on piano or guitar - and bring it back to its roots. Now, in 2012, Chris presents 'Home' – a 14-track acoustic album featuring some of his own personal, best-loved songs. The album was recorded over a week in Enniskerry, Ireland in Chris' own home studio, amongst some of the worst June weather ever experienced – hurricane force winds, torrential rain and the occasional beautiful day. Home – an acoustic album. The pure essence of Chris de Burgh, singer/songwriter.
Информация
Посетители, находящиеся в группе Гости, не могут оставлять комментарии к данной публикации.