VA - Italo Disco Hits Vol. 87 (2013)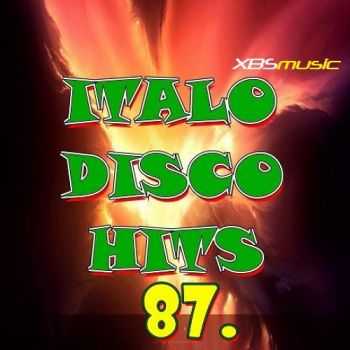 Исполнитель:
VA
Альбом:
Italo Disco Hits Vol. 87
Год выхода: 2013
Страна: All World
Жанр: Italo Disco, Eurodisco
Качество: 320 kbps
Размер: 293.18 МБ
Треклист:
01-Blue System - Under My Skin 2013(Yan De Mol Bootleg Mix)
02-Den Harrow-I Love The Night
03-Hellfire Club - You''re The Lady Of The Night
04-Tom Garrow - Give Me More
05-C.C.Catch - Heaven and Hell 2k14
06-Eskimo-Love Fantasy (Happy Beat Version)
07-Tommy Sun - No More In Love (Italo Mix)
08-Ryan Paris - Besoin D'Amour (Extended Version)
09-Mirko Hirsch - Fire (Dj Ikonnikov E.x.c Version)
10-Laserama-Skydreamer
11-Eternydisko - I Love Italo Disco (Instrumental)
12-Eugene - Free Your Life (DJ Version)
13-F.R.David-Pick Up the Phone
14-Marco Polo-Don't Stop(Disco Mix)
15-Modern Talking vs. Loni Cash - Don't Give Up
16-Bolero-Heartache
17-Cliff Wedge-Ange Eyes Italo Mix)
18-Evada-Oh Love
19-Felli-Pretty Girl (Vocal Version)
20-Romantic Avenue feat. Michael Nolan - Dangerous Heart (Maxi Version)
21-George Aaron - Heaven (Original Mix)
22-Italian Boys-Gigolo
23-Mr.Do Re Mi-Rock Me Baby(SuperVox Mix)
24-One To One - In The Morning Light (80`s Remix)
25-Manuel Rios DJ. feat Mancol & Robin S - Show Me Love 2013
Информация
Посетители, находящиеся в группе Гости, не могут оставлять комментарии к данной публикации.