Eminem - Eminem Vs The World (2011)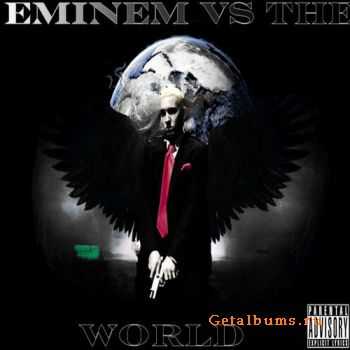 Исполнитель:
Eminem
Альбом:
Eminem Vs The World
Год выхода: 2011
Страна: USA
Жанр: RAP
Время: 01:15:17
Качество: 320 kbps
Размер: 160 Мб
Треклист:
Треклист:
01. Goodfellas Insane Clown Posse Diss
02. Freestyle 1 Cage Diss
03. I Remember Everlast Diss
04. Quitter-Hitem Up Everlast Diss
05. Freestyle 2 ft Xzibit Jermaine Dupri Canibus Dis
06. Can-I-Bitch CannibusJermaine Dupri Diss
07. Bump Heads ft G-Unit Ja Rule Diss
08. Freestyle 3 Royce da 59 Diss
09. Keep Talkin Benzino Ja Rule Diss
10. freestyle 4 Benzino The Source
11. Hail Mary Remix ft 50 Cent Busta Rhymes Ja Rule
12. The Sauce The SourceBenzino Diss
13. Freestyle 5 NellyMurder IncBenzino Diss
14. Nail In The Coffin Benzino Diss
15. Haleys Revenge Ja RuleMurder Inc Diss
16. Warning Shots mariah Carey Diss
17. 8Mile Battles
Информация
Посетители, находящиеся в группе Гости, не могут оставлять комментарии к данной публикации.