DJ Lil Bee - The Blendprint Vol. 4 (2014)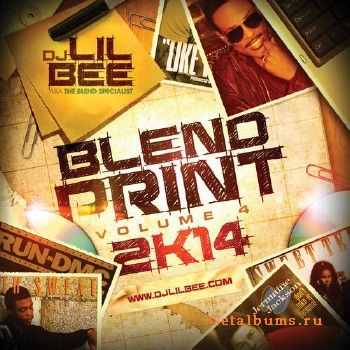 Исполнитель:
VA
Альбом:
DJ Lil Bee - The Blendprint Vol. 4
Жанр:
Rap, Hip-Hop
Количество композиций:
21
Год выпуска диска:
2014
Битрейт аудио:
MP3 | 320 kbps
Размер:
85 Mb
Треклист:
01 - Make It Last Forever-Keith Sweat B W Together Forever-Run Dmc
02 - We Can Make It Alright-Gap Band B W Spit These Bars-Dragon
03 - Twisted-Keith Sweat B W Delancey St-Dana Dane
04 - Tonite-John Legend B W He Cut So Fresh-Marley Mall
05 - Love Saw It-Karen White B W Pickin Boogers-Biz Markie
06 - Whats Love Got To Do With It-Tina Turner B W My Philosophy-Boogie Down Productions
07 - Life Of The Party-Charlie Wilson B W Like What-Problem
08 - At Last-Lillo Thomas B W Headband Bob
09 - Best Of Me-Anthony Hamilton B W Blow The Whistle- Too Short
10 - Am I Waisting My Time-Changing Faces B W Mr Big Stuff-Heavy D
11 - I Still Have You-Charlie Wilson B W Best Of Me-Mya Jay Z
12 - Im Foreal-Howard Hewitt B W I Need You Bvsmp
13 - The Night I Fell In Love-Luther Vandross B W Use Me Steady B
14 - Ill Be Your Friend-Precious Williams B W Cant Stop Wont Stop-Yung Gunz
15 - Nothing Can Come Between Us B W Run House-Run Dmc
16 - Dont Take It Personal-Jermaine Jackson B W It Like That Yall-Sweet Tee
17 - One Night-After 7 B W Five Min Of Funk-Whodini
18 - One On One-Hall And Oates B W Am Pm-Dr Jeckyl And Mr Hyde
19 - Holding On-Lillo Thomas B W Sucker Dj-Dimples D
20 - Its A Crime-Babyface B W Ownlee You-Kwame
21 - Treat Her Like A Lady-The Temptations B W The Glamorious Life-Cool C
Скачать "DJ Lil Bee - The Blendprint Vol. 4 (2014)"
Информация
Посетители, находящиеся в группе Гости, не могут оставлять комментарии к данной публикации.