Peter Hammill - The Fall Of The House Of Usher (Deconstructed & Rebuilt) 1999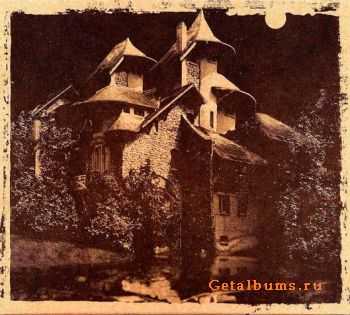 Исполнитель
: Peter Hammill
Альбом
: The Fall Of The House Of Usher (Deconstructed & Rebuilt)
Страна
: England
Жанр
: Progressive Rock/Rock Opera
Год
: 1999
Формат
: MP3 CBR 320 kbps
Размер
: 184.00 МБ
Файлообменник
: Depositfiles
Новая версия рок-оперы "Падение дома Ашеров" по произведению Эдгара Алана По от лидера Van Der Graaf Generator!
Треклист
:
Act I. The Road to the House of Usher
01. An Unenviable Role
02. That Must Be the House
Act II. Within the House of Usher
03. Architecture
04. The Sleeper
05. One Thing at a Time
06. I Shun the Light
07. Leave this House
Act III. Immediately Following
08. Dreaming
09. A Chronic Catalepsy
10. The Herbalist
11. The Evil that Is Done
Act IV. The Following Morning
12. Five Years Ago
13. It's over Now
14. An Influence
15. No Rot
Act V. Dawn the Next Day
16. She Is Dead
Act VI. Three Days Later
17. Beating of the Heart
18. The Haunted Palace
19. I Dared Not Speak
20. She Comes Towards the Door
21. The Fall
Band
:
Peter Hammill - vocals "Roderick Usher", "The Voices of the House", guitars, keyboards
Sarah-Jane Morris - vocals "The Chorus"
Andy Bell - vocals "Montresor"
Lene Lovich - vocals "Madeleine Usher"
-Herbert Grönemeyer - vocals "The Herbalist"
Stuart Gordon - violins
Opera by Peter Hammill / Libretto by Chris Judge Smith
Download / Скачать
:
Информация
Посетители, находящиеся в группе Гости, не могут оставлять комментарии к данной публикации.