Marianne Faithfull - Easy Come Easy Go (2008)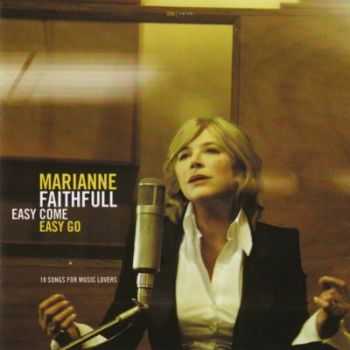 Исполнитель:
Marianne Faithfull
Альбом:
Easy Come Easy Go
Дата выхода: 2008
Жанр: Rock
Формат | Качество: mp3 CBR 320 kbps
Размер: 202 mb (3% восст.)
Tracklist:DISC 1:
01. Down From Dover
02. Hold on, Hold On (with Chan Marshall)
03. Solitude
04. The Crane Wife 3 (feat. Nick Cave)
05. Easy Come, Easy Go
06. Children of Stone (feat. Rufus Wainwright)
07. How Many Worlds (feat. Teddy Thompson)
08. In Germany Before the War
09. Ooh Baby (feat. Antony)
10. Sing Me Back Home (feat. Keith Richards)
DISC 2:
01. Salvation (feat. Sean Lennon)
02. Black Coffee
03. The Phoenix (feat. Sean Lennon)
04. Dear God Please Help Me
05. Kimbie
06. Many a Mile to Freedom
07. Somewhere (A Place For Us) (feat. Jarvis Cocker)
08. Flandyke Shore (feat. Kate & Anna McGarrigle)
Скачать | Download:
Информация
Посетители, находящиеся в группе Гости, не могут оставлять комментарии к данной публикации.