VA - Let's Get Rocked vol.22 (2013)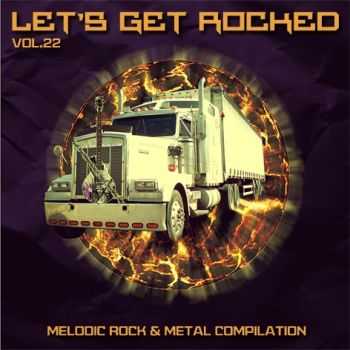 Исполнитель:
VA
Альбом:
Let's Get Rocked vol.22
Год выхода: 2013
Страна: Ukraine
Жанр: Melodic Hard Rock/AOR/Heavy Metal
Качество: 320 kbps
Размер: 294 mb
Треклист:
21st Century Goliath - Radio Destroyer
A Perfect Day - Alone And Free
Adler - Another Version Of The Truth
Air Raid - Dying Man
Angeline - Life
AOR - No Margin For Error
Asia Feat. John Payne - Seasons Will Change
Babyjane - Somebody Up There Hates Me
Bad Boy Eddy - I Don't Want You
Dark Sky - Lost In Confusion
Dirty Passion - Lovers Lane
Eden Lost - Breaking The Silence
Fast Train Union - After All
FM - Shot In The Dark
Gene The Werewolf - Give It Up
Headless - Fly With Me To The Angels
Hëssler - Who Will You Run To
I AM I - You're The Voice
Millennial Reign - Broken
Ripe - Porcelain Goddess
Royal Hunt - Save Me
Sandpaper Surprise - Dexter Morgan
Shotgun Alley - No!
Spinning Jenny - Straight Out Of Hell
The Black Saints - Top Notch Lady
The Fire - Follow Me
The Last Vegas - Other Side
Wild Kitten - In The Heat Of The Night
X-UFO - Busted
Zouille & Hantson - Gladiateur
Информация
Посетители, находящиеся в группе Гости, не могут оставлять комментарии к данной публикации.