Shugaazer - Shift (2003)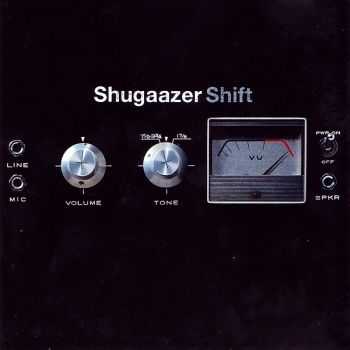 Shugaazer (Paul Laine, Danger Danger) - Shift (2003)
FLAC: IMAGE+CUE+LOG | 341.23 MB | MP3 CBR 320 kbps | 116.52 MB | SCANS | Time: 44:06
Genre: Melodic Hard Rock | Label: Atenzia Records | Cat.#: ATZ 02020
Formed in 2001 by singer Paul Laine and guitarist Chris Matheson, the two songwriters shared a common desire to find their own sound, uncaring of the current trends. During the search for the rest of the Shugaazer line-up, they enlisted studio session drummer Pat Steward (formally of Bryan Adams & The Odds) to play on their recordings. During this time Pat suggested Roland Churchill to fill the drummer's chair, as Pat continued to tour with the Matthew Goode band. Shane Demers was only a natural choice to complete the band, as each member had played with him in different bands at different times.
MelodicRock.com
CanadianBands.com - Paul Laine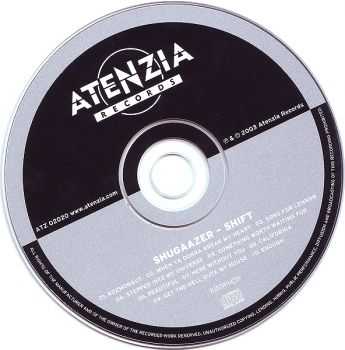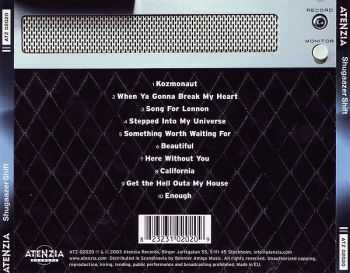 Track Listing
:
1. Kozmonaut (3:31)
2. When Ya Gonna Break My Heart (5:08)
3. Song for Lennon (4:19)
4. Stepped Into My Universe (4:42)
5. Something Worth Waiting For (4:36)
6. Beautiful (3:43)
7.
Here Without You
(4:19)
8. California (4:50)
9. Get the Hell Outya My House (3:51)
10. Enough (5:07)
Produced by Paul Laine
THE BAND
:
Paul Laine
(Danger Danger, Andersen - Laine - Readman)
- lead vocals, guitars, keyboards
Christopher Matheson - guitars
Roland Churchill - drums
Shane Demers - bass
Many thanks to the original uploader: hafanana
**********
Download
: LOSSLESS
Uploaded
|
Depositfiles
|
Turbobit
**********
Download
: MP3
Uploaded
|
Depositfiles
|
Turbobit
Информация
Посетители, находящиеся в группе Гости, не могут оставлять комментарии к данной публикации.