Zeno - Zenology II (2005) [Japanese Ed.]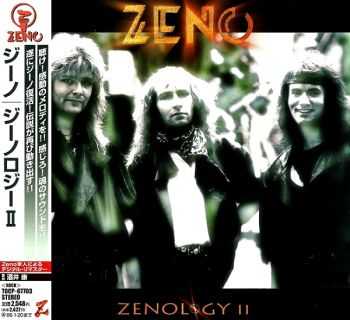 Zeno - Zenology II (2005) [Japanese Ed.]
MP3 CBR 320 kbps | 120.12 MB | SCANS | 78.76 MB | Time: 42:58
Genre: Melodic Hard Rock | Label: EMI Records Ltd. | Cat.#: TOCP-67703
This release entitled `Zenology II' is a much needed album for fans as it bridges the gap between Zeno's debut and his reemergence in the mid 90s. Specifically the album collects recording captured between 1983 and 1989 while being effectively re mastered, therefore demonstrating thick rhythm section, killer guitar sound and perfectly clear vocals. For those experienced in `Zeno's music it is perfectly understandable that `Zenology II' as any of his other albums could not be anything less than amazing.
Focusing on the differences this album demonstrates in comparison to Zeno's other releases, one identifies the guitarist's lead work taking a slight neoclassical twist at times while Ule Ritgen's bass playing brings Zeno a step closer to the sound of `Fair Warining'. Unfortunately singer Michael Flexing does not make full use of his amazing vocal capabilities instead he follows a playful/glamorous singing style which is to be expected as these performances were captured throughout the 80s.
Overall `Zenology II' is a must for any fan of `Zeno', `Fair Warning', `Dreamtide' and for anyone demanding their rock to be extra-melodic. ~ By Nikiforos V. Skoumas (amazon.com)
Wikipedia
Amazon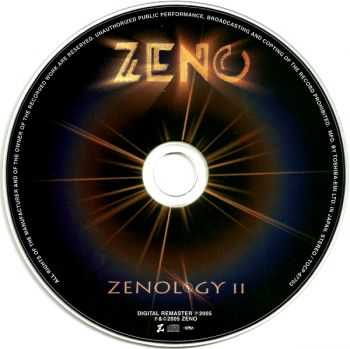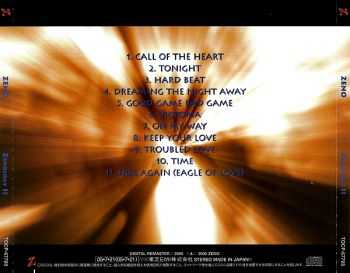 Track Listing
:
1. Call Of The Heart (4:00)
2. Tonight (4:27)
3. Hard Beat (3:48)
4. Dreaming The Night Away (3:54)
5. Good Game Bad Game (3:39)
6.
Victoria
(3:18)
7. On My Way (3:45)
8. Keep Your Love (3:45)
9. Troubled Love (3:34)
10. Time (4:54)
11. Free Again (Eagle Of Love) (3:54)
This album was recorded between 1983 and 1989 at Horus Sound Studio
Digitally remastered by Zeno Roth
Produced by ZENO
THE BAND
:
Zeno Roth: lead guitars, guitars & keyboards
Michael Flexig: lead & backing vocals
Tommy Heart: lead & backing vocals on tracks 3,4
Ule Winsomie Ritgen: bass
C.C. Behrens: drums
Rainer Przywara: keyboards & backing vocals
Karl-Heinz Boesel, Liz Vandall: backing vocals
Many thanks to the original uploader: kolushew
*******
MP3
Uploaded
|
Turbobit
|
Rusfolder
*******
SCANS
Uploaded
|
Turbobit
|
Rusfolder
Информация
Посетители, находящиеся в группе Гости, не могут оставлять комментарии к данной публикации.